Many reasons for TU Dort­mund Uni­ver­sity
Highlights
TU Dort­mund Uni­ver­sity has a unique profile.
Language courses during the semester (several levels & free of charge for exchange students!)
Dort­mund Doubles / Buddy Pro­gramm (exchange students are brought together with a Dort­mund student in advance to make their start in Dort­mund easier)
Academic support before, during and after the mobility (individual course guidance)
Exchange students can choose courses from all departments - the choice is huge!
Alternatively, the International Office can also arrange full-time teaching internships in the Ruhr area
Reservation of accommodation possible, assistance with administrative formalities, simplified registration (the International Office offers a range of services for exchange students)
Special support for students with disabilities or with child(ren)
With the included "Se­mes­ter Ticket", students are mobile throughout North Rhine-Westphalia (to travel by public transport)
The city of Dort­mund with its almost 600,000 inhabitants is an attractive place in the middle of the Ruhr area and also the second greenest city in Germany (over 500,000 inhabitants) - nobody is bored here #visitDortmund
In exceptional cases, additional courses can be attended at the Ruhr-Uni­ver­si­tät Bo­chum and/or the Uni­ver­sity of Duis­burg-Essen (UA Ruhr)
You will feel at home with us!

Seok Vee
Providence Uni­ver­sity, Taiwan
"TU Dort­mund Uni­ver­sity is so much more than what I've had in mind. From the administrative to the facilities, TU Dort­mund Uni­ver­sity has never failed me! It made my exchange experience so much better especially with the people I've met there and made friends with."

Mahin
Swinburne Uni­ver­sity of Technology Sarawak Cam­pus, Malaysia
"The Uni­ver­sity staff and my TU Dort­mund Uni­ver­sity buddy were really helpful and friendly."
Contact
Exchange Students (Worldwide | ISEP | USA Program)
Location & approach
The facilities of TU Dort­mund Uni­ver­sity are spread over two campuses, the larger Cam­pus North and the smaller Cam­pus South. Additionally, some areas of the uni­ver­si­ty are located in the adjacent "Technologiepark".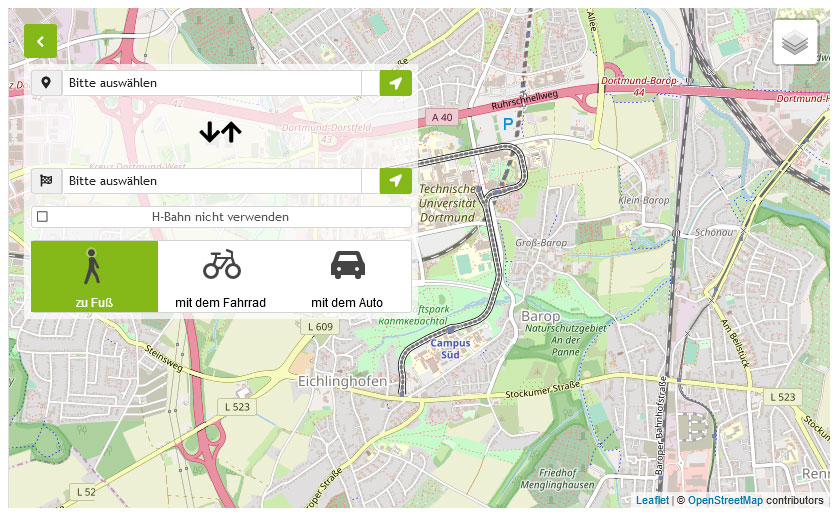 Zum Lageplan