The Department of Foreign Languages at TU Dort­mund University offers a 4-week German Intensive Course for exchange students in September and March. This intensive language course is free of charge.
The International Office recommends participating in the German Intensive Course, since all administrative procedures and orientation events take place during these four weeks, thus allowing students the best way to settle in before the start of the semester.
Spring/Summer Semester 2021
(Only Online Course!)
2 March - 31 March 2021
Fall/Winter Semester 2021/22
(Only Online Course!)
2 September - 30 September 2021
Spring/Summer Semester 2022
2 March - 31 March 2022
Contact
Exchange Students (Worldwide | ISEP | USA Program)
Location & approach
The facilities of TU Dort­mund University are spread over two campuses, the larger Campus North and the smaller Campus South. Additionally, some areas of the university are located in the adjacent "Technologiepark".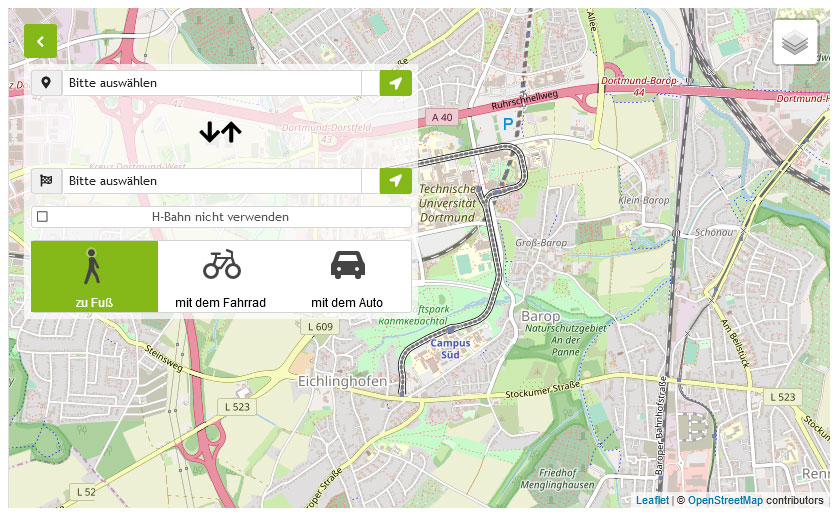 Zum Lageplan