Studying and Improving Your German Language Skills
Courses
TU Dortmund University offers its students a wide range of courses in natural and engineering sciences as well as social and cultural sciences.
The range of courses comprises around 80 degree programs, including both classical and innovative subjects, some unique offerings and a broad-based teacher training program for all types of schools. In order to prepare the exchange students linguistically in the best possible way for the lectures, the International Office recommends a participation in the free 4-week German Intensive Course before the semester starts. In addition, students can also attend language courses during the semester.

Pedro
Universidade Federal do ABC, Brasil
"The exchange period at TU Dortmund opened a range of academic and professional possibilities. In TU Dortmund I had the opportunity of expanding my mind with new interesting topics and doing an internship, so it is an experience that I will never forget, as well as being my first international experience."
Location & approach
The facilities of TU Dortmund University are spread over two campuses, the larger Campus North and the smaller Campus South. Additionally, some areas of the university are located in the adjacent "Technologiepark".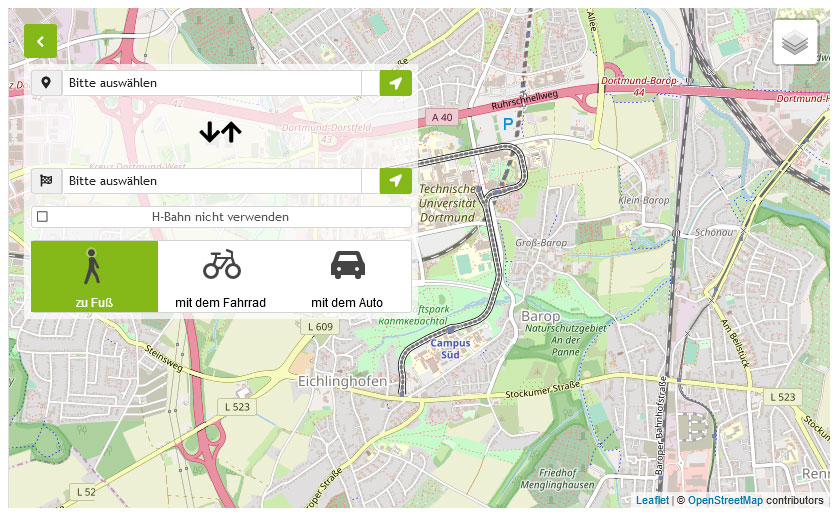 Zum Lageplan