Let's get started in Dortmund!
After Arrival
Once you arrive in Dortmund, there is much to discover. We hope you enjoy it! Here you will find information about the first steps after the arrival, life and studying in Dortmund. Of course, incidents can also occur during your stay, so you should definitely know the emergency numbers in Germany. We hope you won't need them.
Contact
Erasmus+ (Incomings)
If you have any questions regarding your exchange at TU Dort­mund University, please also have a look at our FAQs
Location & approach
The facilities of TU Dortmund University are spread over two campuses, the larger Campus North and the smaller Campus South. Additionally, some areas of the university are located in the adjacent "Technologiepark".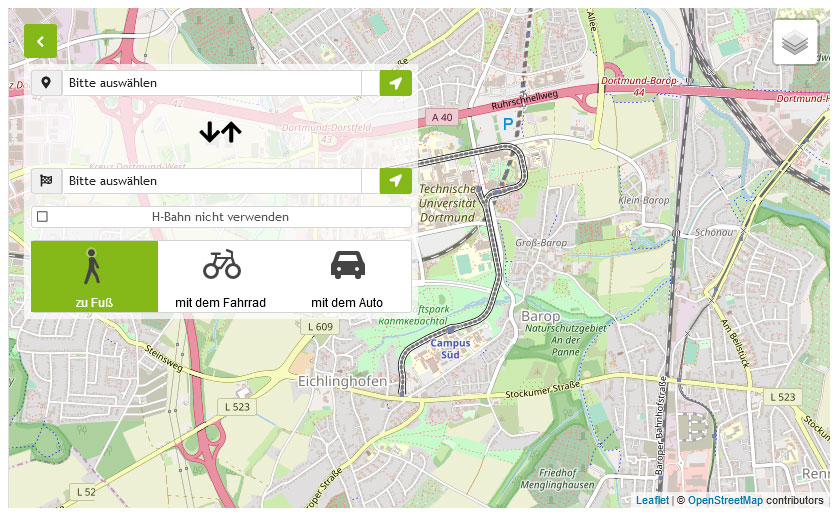 Zum Lageplan