Every second Thursday from 6.30 p.m. on, next event: 09/29/2022 Location: Campus TU Dortmund / Zoom

Intercultural exchange, meeting new people, learning German: Join our German Language Café for international students!
Every second Thursday, our digital language café offers international students the opportunity to engage with one another, to have exciting conversations and to use or improve their German language skills in the process. Whether you are learning German on A1 or C1 level, you can participate with any level of proficiency.
For more information, please visit our separate event website.
Our next meetings take place on the following dates at 6:30 pm:
29 September 2022 (on Campus: IBZ)
The first meeting of the month takes place face-to-face on campus, the second meeting online via Zoom. Join us!
Meeting-ID: 999 9288 7451
Password: 067789
Click here to join the language café on Zoom.
We are looking forward to meeting you!
Location & approach
The facilities of TU Dortmund University are spread over two campuses, the larger Campus North and the smaller Campus South. Additionally, some areas of the university are located in the adjacent "Technologiepark".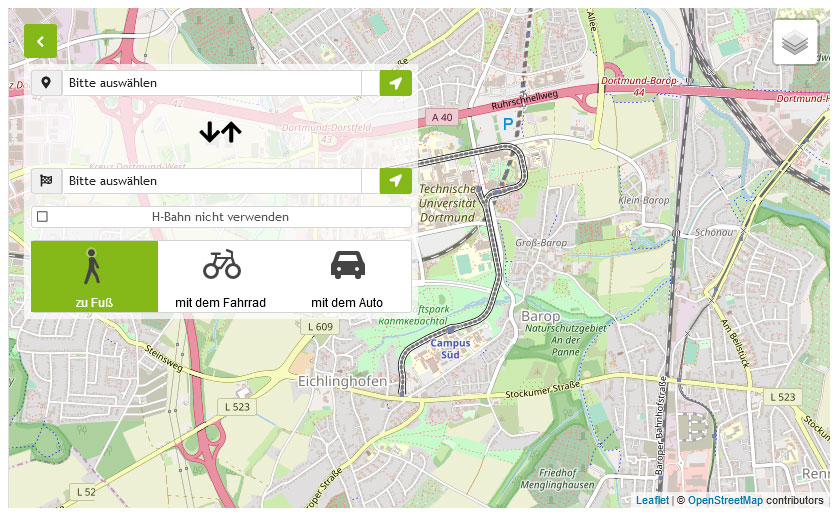 Zum Lageplan