From 27 Februar 2020
Your contact to the International Office in times of the co­ro­na­virus
Please contact the International Office via e-mail, telephone or post if you have any questions. In this way you will help to avoid large crowds in the waiting area and prevent the spread of infections.
You can send us documents in two ways. This also applies to documents for enrolment.
By mailbox: Drop your documents in the deadline mailbox in front of the building at Emil-Figge-Str. 61.
By post: Send your documents by post to: Technische Uni­ver­si­tät Dort­mund, International Office, Emil-Figge-Str. 61, 44227 Dort­mund, Germany
Current Co­ro­na Measures at TU Dort­mund Uni­ver­sity
You can find all current in­for­mation on infection control at TU Dort­mund Uni­ver­sity and the applicable regulations on the TU Dort­mund Uni­ver­sity Co­ro­na Portal.
Thank you for supporting our efforts to prevent infection.
Location & approach
The facilities of TU Dort­mund Uni­ver­sity are spread over two campuses, the larger Cam­pus North and the smaller Cam­pus South. Additionally, some areas of the uni­ver­si­ty are located in the adjacent "Technologiepark".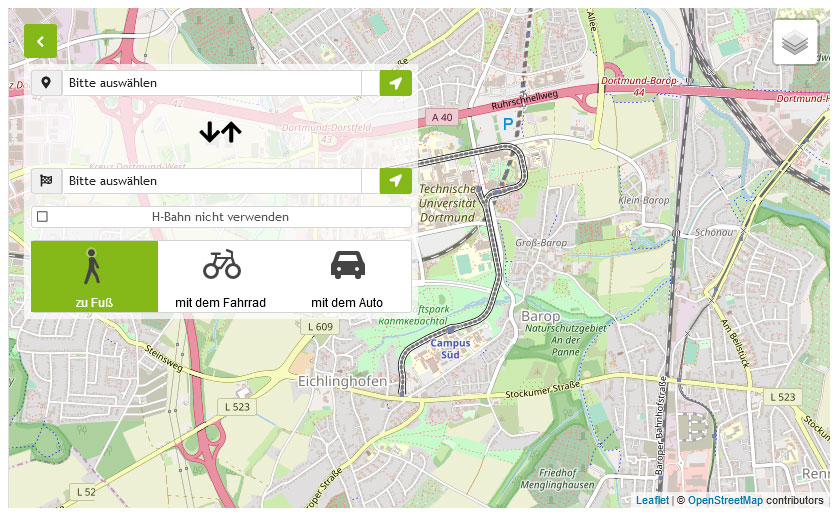 Zum Lageplan