Dialogue with the Dortmund Aliens Registration Office
"Update Immigration Law"
The online information event with the Dortmund Aliens Registration Office gave you an update:
on the new skilled worker immigration law which has been in force since 1 March 2020 and what this means for you and your studies and career in Germany,

on the latest changes in the law on foreigners, which will help you to plan your studies and career start well,

as well as on the regulations of the immigration authorities due to the corona pandemic.
The experts from Dortmund Aliens Registration Office as well as the University of Applied Sciences and Arts Dortmund and TU Dortmund University were available to answer your questions.
This event is expected to be offered again at the beginning of 2021. You will find the new date here!
Location & approach
The facilities of TU Dortmund University are spread over two campuses, the larger Campus North and the smaller Campus South. Additionally, some areas of the university are located in the adjacent "Technologiepark".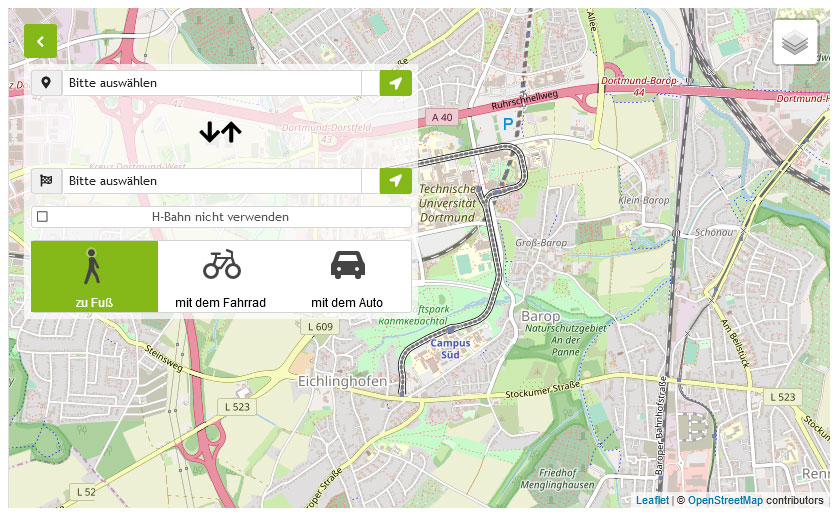 Zum Lageplan