Job Portals for International Students
Placement of Internships
The job portal of the stellenwerk Dort­mund does not only list internship vacancies, but also job advertisements for graduates, student jobs or private part-time jobs.
Please feel free to inform yourself and have a look at the website of the stellenwerk Dort­mund.
Other interesting resources for the internship search (but also for the job search in general) are the pages "dortmundatwork" (in German) and the pages of the employment agency (Arbeitsagentur) (in German, but it also contains information in English).
More detailed information will follow shortly.
Location & approach
The facilities of TU Dortmund University are spread over two campuses, the larger Campus North and the smaller Campus South. Additionally, some areas of the university are located in the adjacent "Technologiepark".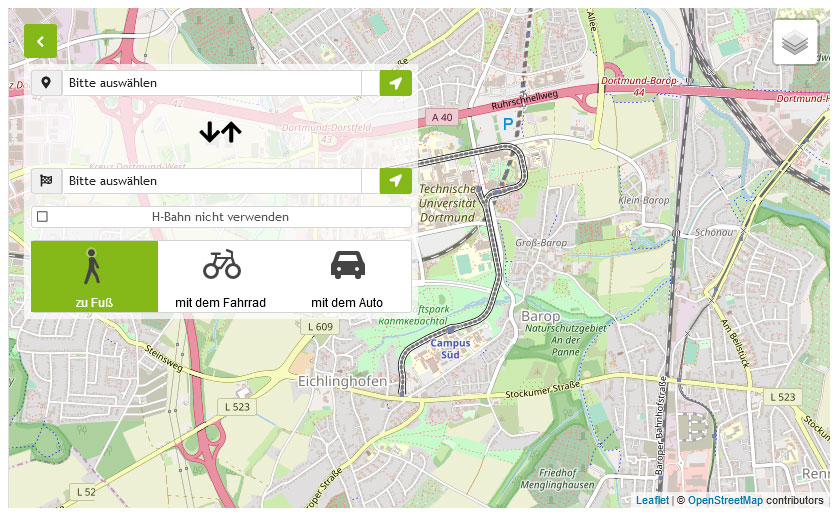 Zum Lageplan