International Career Fair
Testimonials from successful graduates
In recent years, the International Career Fair has already written several success stories. For a number of in­ter­na­tio­nal students and graduates, a visit to the fair was the decisive impulse to get their dream job, to do an internship or to write their final thesis in cooperation with a company. Read the experience reports of successful career starters here!
These reports are only available in German right now, but you will find a translated version of these interviews soon.
Location & approach
The facilities of TU Dort­mund University are spread over two campuses, the larger Campus North and the smaller Campus South. Additionally, some areas of the university are located in the adjacent "Technologiepark".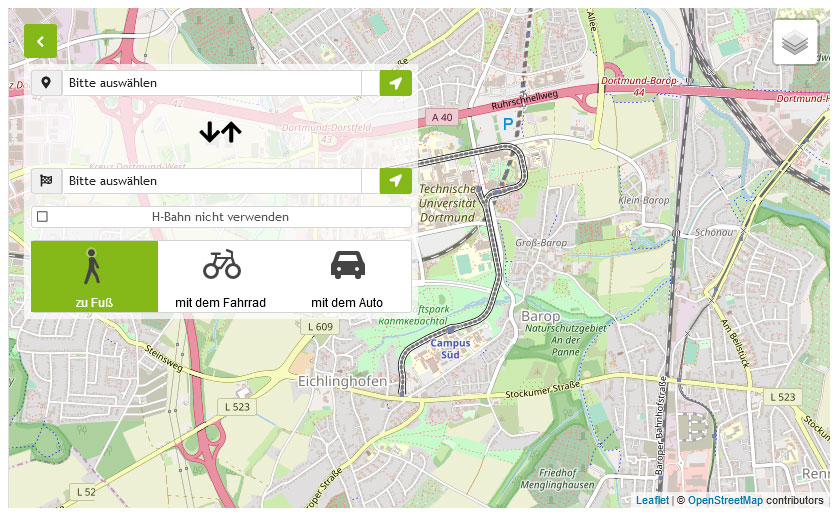 Zum Lageplan